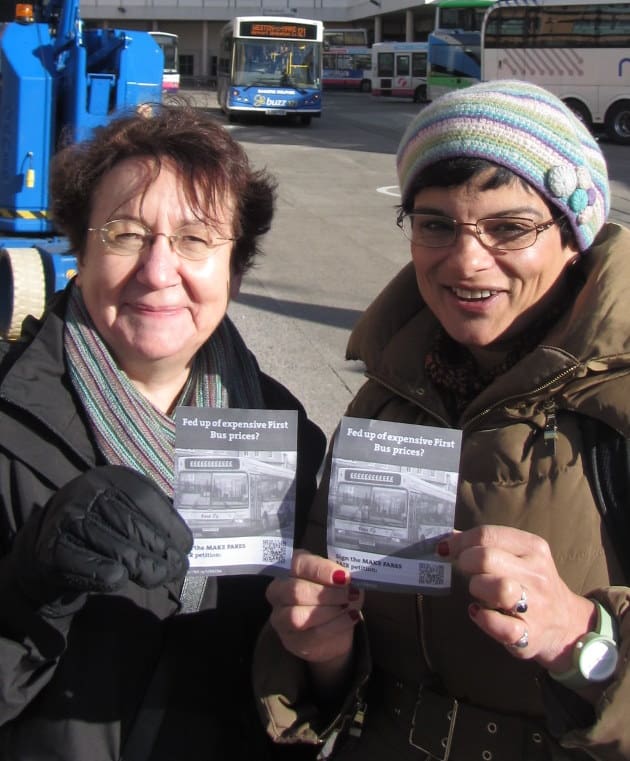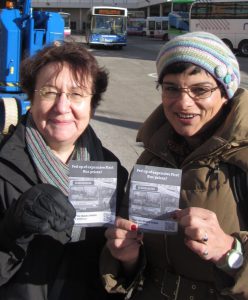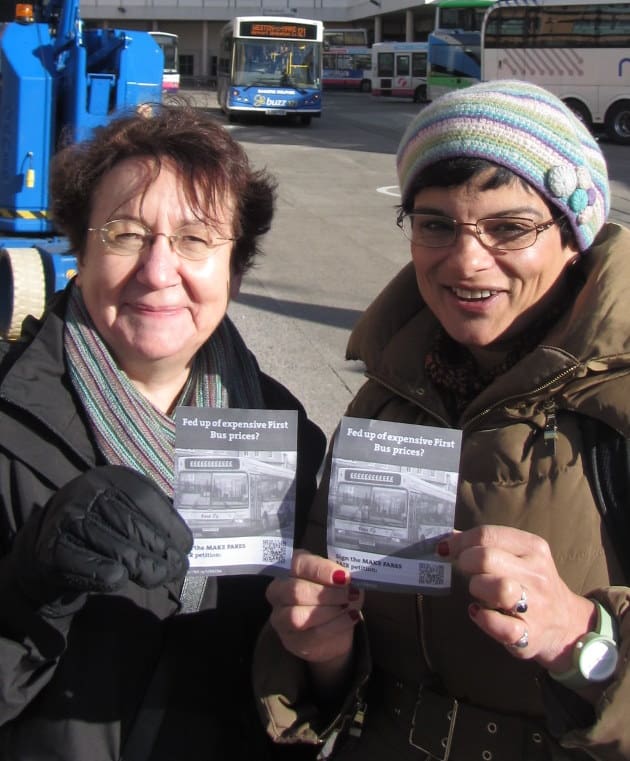 On Saturday 2nd February Labour councillors, candidates and activists got involved with the Make Fares Fair demonstration at the bus station, keeping up the pressure on First Bus about their fares and services.
The Make Fares Fair campaign, started by Daniel Farr, has received wide support locally and a petition with more than 3660 signatures wereconsidered by the full Council meeting on 19th March. More details in this brief council report.
The petition calls on the Council to help the campaign to get Bristol moving –  with the lower fares that are vital to easing congestion and helping the environment.  The Bristol Green Capital Partnership's vision for transport in Bristol is for city in which it is 'safe and pleasant to walk and cycle; in which jobs and local communities are easily accessible and designed in ways that reduce the need to travel by fuel-intensive and polluting vehicles; a city with a local transport system that provides a mix of affordable, low-carbon, integrated transport choices'.  Affordable bus travel must be a part of delivering a more liveable, sustainable Bristol.