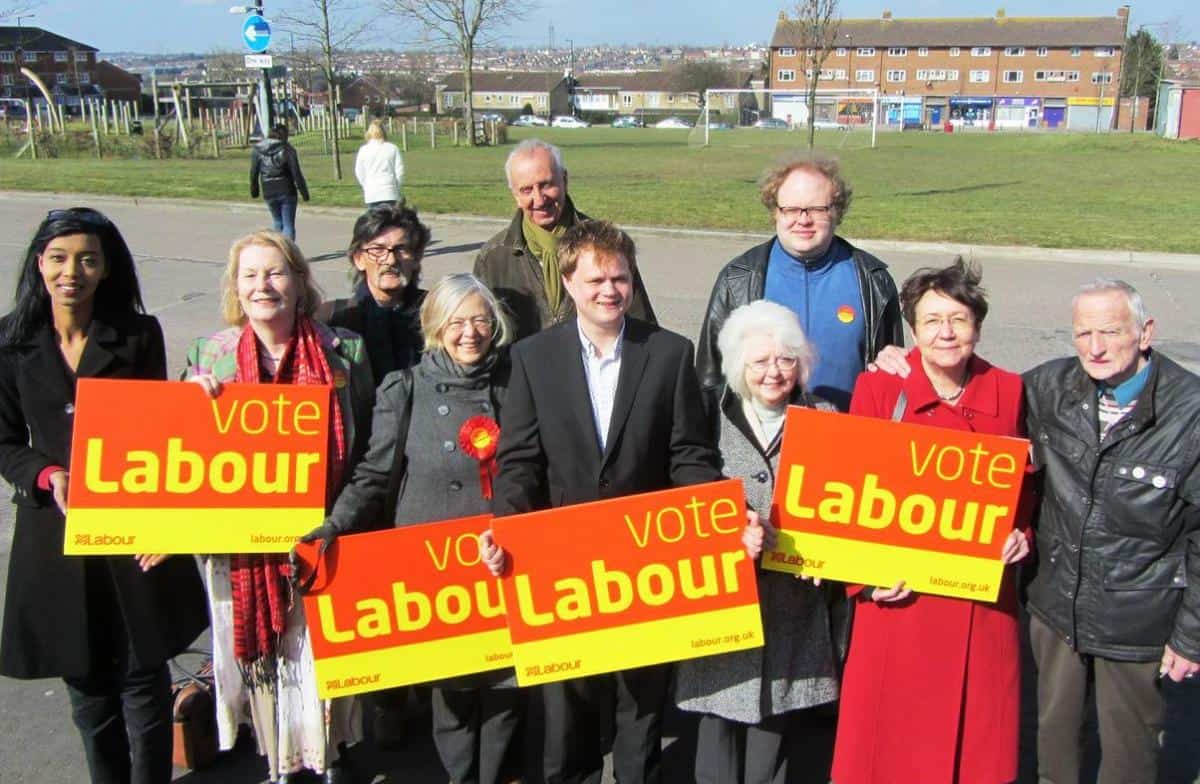 Labour candidates standing in the local elections across Bristol gathered last Wednesday (3rd April) to launch the pledges we will campaign on over the coming weeks.
'Bristol Campaign Pledges Launch Candidates', ten of the twenty three Labour candidates standing in May (listed from left to right). Labour is standing in every seat up for election.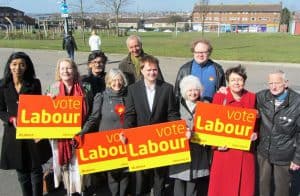 Hibaq Jama (Lawrence Hill candidate),
Eileen Means (Henbury candidate),
Bill Payne (Frome Vale candidate),
Rosemary Chamberlin (Clifton candidate),
Mike Thorne (Kingsweston candidate),
Phil Jardine (Redland candidate),
Brenda Massey (Southmead candidate and current councillor)
Eileen Lepine (Cotham candidate),
Ron Stone (St George West candidate and current councillor)
They were joined by members of the community being hit by the Bedroom Tax and other welfare changes the Government introduced last week, along with current Labour councillors, members and activists.
Maria Eagle, Labour's Shadow Transport Minister, spoke about the need for a bigger team of Labour Councillors in Bristol standing up for people across the city to push for things like a living wage now, more affordable homes, cheaper buses and more accessible childcare, as well as the need to get the message across to the Tory-Lib Dem Government that the choices they are making are not fair and not what people in Bristol deserve. At the same time the Government is hitting thousands of the least well-off households in Bristol with the Bedroom Tax, they are giving a tax cut to 13,000 millionaires.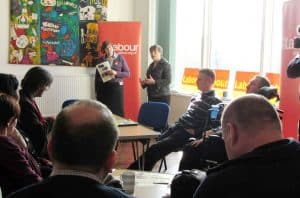 'Bristol Campaign Pledges Launch'.
Maria Eagle addressing candidates, councillors, activists and members of the public, with Helen Holland (Labour Group Leader) to her left.
Helen Holland, leader of the Labour Group of Councillors in Bristol, introduced the candidates standing in May and spoke about the difference Labour is already making as a responsible, constructive opposition campaigning in communities to prevent parking charges at Blaise Castle, to reduce cuts to Community Transport, to protect plans for the new East Bristol Swimming Pool and to protect the numbers of Police Community Support Officers in the city.