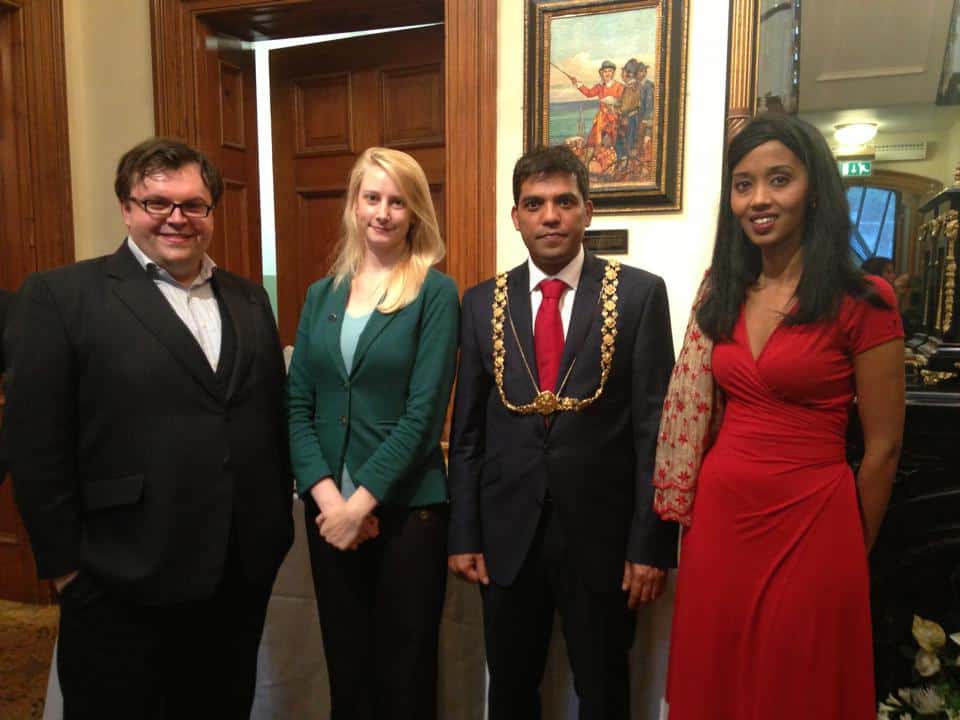 Labour Bristol, Faruk Choudhury, Labour Councillor for Easton, becomes the first Muslim appointed as Lord Mayor.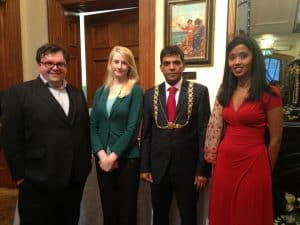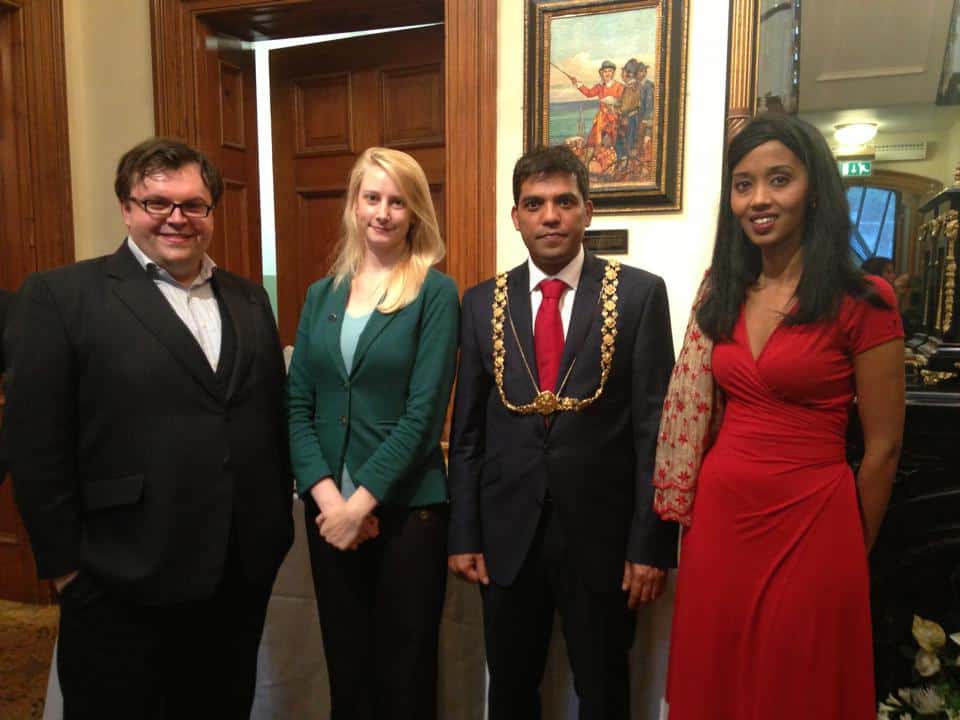 Councillor Faruk Choudhury at the Mansion House with newly elected councillors Mhairi Threlfall and Hibaq Jama and chair of Bristol Labour Party, Darren Lewis.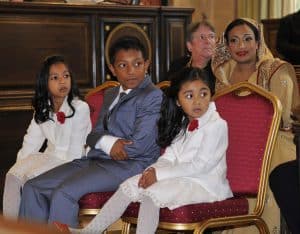 Faruk Choudhury will also be the youngest person to hold the office at the age of 38 as well as being the first Asian and the first Bangladeshi.
Mr. Choudhury, who is married with three young children, represents Easton ward which he has served for nearly six years. This city honour goes back 800 years and Council unanimously elected Labour's Cllr Faruk Choudhury as this year's Lord Mayor. Cllr Choudhury said he was astonished at the honour as even though he had lived here for many years and represented Easton ward since 2007 – he came from a small village far away.
He said he would build bridges during the year between all communities and dedicated his year of office to that first generation of migrants to Britain who had paved the way for others by fighting for human rights and equality. It was because of them that he was able to stand here today as the city's Lord Mayor. His special campaign for the year would be to encourage black and minority ethnic groups to give blood and carry organ donor cards as donors were disproportionately few among the BME population.